Family Business Consulting Firms in Bangalore
Best Life Coaching Consultant in Bangalore
A b o u t Sadashiva Consulting Services
To construct a sustainable institution, one in which the dignity of each individual shines with its inherent brilliance.
The importance of enhancing the "resilience" of human beings. Resilience can be thought of in terms of realizing a hopeful future, rooted in people's natural belief and desire to work together towards common goal.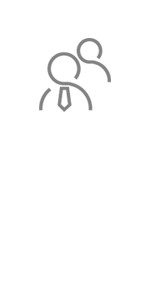 As a tradition, we insist on working in a partnership mode with clients, in a spirit of co- creation. We do not accept assignments.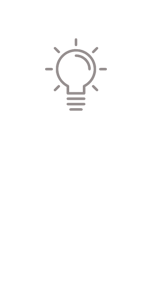 As a tradition, we insist on working in a partnership mode with clients, in a spirit of co-creation. We do not accept assignments.
As a tradition, we insist on working in a partnership mode
with clients, in a spirit of Co-creation

Dear Mr. N. Krishnan, Thank you for your efforts in making "Breakthrough Thinking" workshop at Taj Vivanta Surajkund on 6th & 7th April 2018 successful. It was indeed a unique, intensive and highly interactive experience that served as a catalyst for profound Leadership Transformations.
Rajiv Banga (MD & CE0)
Rapid Metro

We take this opportunity to express our sincere thanks and gratitude to Mr N.Krishnan for teaching Essentials of Family Business Management and Growth of Family Business to the students of MBA in Entrepreneurship and Family Business Management 2016 – 18 Batch offered by Jain University. The students received the courses very well and found the process of learning very much engaging and interesting. We would like to put on record his efforts in designing various projects/assignments along with the scheduled sessions, which offered students experiential learning and boosted their confidence.

Once again we thank Mr N.Krishnan for his kind inputs to our students and look forward to having him to teach our student in the future as well.
Dr. Jitendra Kumar Misha Director
MIME

We had the opportunity to work along with Mr. N Krishnan on the area of family business management for few of our very large clients and were very impressed with his in-depth knowledge on the subject and explanation of the topic in a lucid manner with real life case studies. Our clients were really happy with the experience and would love to engage with Mr. N Krishnan on a continuous basis.
Gautami Gavankar Executive DirectorKotak
Mahindra Trusteeship Services

This is to certify that Shri Natarajan Krishnan has been teaching a course on Family Business Dynamics to the students of our Post Graduate Diploma in Management-Business Entrepreneurship (PGDM-BE), since 2014. The course is being well received by our students.
Dr Satya Ranjan Acharaya Asso Sr Faculty & Academic Coordinator(PGDM-BE)
EDI

Krishnan is an outstanding professional, and brings in vast expertise in areas across the Human Resources value chain. His insights on creating successful Talent Management Processes are noteworthy. He has worked with us on 3 different projects.

The first was in the area of Leadership development with specific focus on Strategic planning & Execution; and Intrapreneurship. The second assignment has been in coaching a member of a large family business. The third was a project where he facilitated a session on Design Thinking for the EY People Advisory executives. In all cases, Krishnan was great to work with. He is highly knowledgeable and brings in relevant insights.

He also had the ability to give thoughtful feedback/course correction advice in a direct, but effective way. We value his association with our organisation as a consultant and would highly recommend him for his work.
Alpana Priyabhashini Dutta Partner
People Advisory Services

"We are extremely delighted with the progress we have been able to make with the affairs of our family. Thanks to the phenomenal guidance and support we received.from Mr. Natarajan Krishnan right through the journey.

We, as a family had been completely confused about the way forward in creating an atmosphere within the expanding family to ensure that our family business which is in the hands of the third generation could be nurtured through the generations. Mr. Krishnan, right from the word go, led us into the path of progress for us as a family, as owners and managers

With his guidance, we have created a whole process of sustainable activities for the longevity and growth of the business along with a greater bonding and better familial ties. He is also helping us streamline our HR systems and processes to help us create a fully professionalised organisation.

We are delighted to share our success story achieved through his able guidance and support and wish more and more business families benefit from his vast experience and deep knowledge of various aspects of family businesses."
Dr. Ramesh Warrier Managing Director
AVN Arogya

"I have had the opportunity to engage the services of Mr Nataraj Krishnan as a Family Business Advisor and HR & OD Consultant.

Mr. Krishnan brings with him a wealth of knowledge & expertise coupled with a high degree of emotional intelligence that he successfully leverages to resolve the challenges at the workplace and in family business. His dedication to clients is apparent, and he was always extremely quick to respond to our needs.

I consider him to be a trusted Guide and I highly recommend Mr. Krishnan as a Family Business Advisor and HR & OD consultant."
Dr. K.Sadagopan Founder - Director
PRESCRIPTION CONSULTANT ( MADRAS ) PVT.LTD

"The 2-days workshop conducted by Mr Krishnan was very engaging and thought provoking. BSC process looks simpler and clear after the workshop as compared to what it was earlier.

We were given sufficient time to understand and work on our own. His sessions were designed to focus on impeccable execution of the plans without ignoring the feelings of Pride & Passion – an absolute prerequisite for a mission-driven organization like Eastern Public School!

Before the workshop, the team viewed BSC as an additional burden with no direct impact of this exercise on the overall school's development / academics / other performance drivers...

But after the workshop, EPS team's perspective changed. Now they can clearly see how everything (school's growth, academic performance, administrative and financial outcomes) is directly connected to BSC and with each other; and how this will help us accomplish our mission in a very structured, scientific and effective way, insha'Allah.

In a nutshell, the workshop brought clarity of thoughts, structured thinking in terms of how to move forward from where we are to where we want to reach i.e. our goals clearly stated in the EPS mission statement"
Dr. Mansoor Durrani Founder & Chairman
Eastern Public School, Bhopal