People Practice Our Service
In today's economy, competitive advantage is determined and driven by human capital.
It takes people to accept, adopt, drive, and sustain the change to realise tangible impact

We partner with organization to realize their true potential to achieve lasting change through their people via wide range of integrated people solutions

Our integrated people solutions covers the length of the employee life cycle.

Talent Branding

Careers Website Integration
Social Media Integrations

Talent Branding Chat Bot

Recruitment

Job Requisition Management
Candidate Management
Portal Management
Offer Management

Pre-Joining Chat Bot

Onboarding

Pre-Onboarding Activities
Online Induction of An Employee
Onboarding HR Task Status

Online Organization Orientation

Induction Chat Bot

Induction Survey

HR Operations

Employee Database Management
HR Files management
Employee Self-Service
Attendance marking via web/mobile
Shift Scheduling
Employee Query Management
Expense Management

Operations Dashboard for HR / Manager

Client Specific HR Automation

HR Operations Chat Bot

5.Employee Engagement

Discussion Forum
Online Town Hall
Official Organization Chat App

Organization Intranet Portal

Engagement Dashboards

Surveys

Engagement Chat Bot

Performance Management

Job Scheduling
Timesheet Management
Timesheet Scheduler
Performance Appraisals
KRA and Goals Tracking
Skill Set Matrix
360-Degree Feedback
Self-Appraisals
Multi-Rater Review
Multi-level Approvals

Integrating Task to KRA

PM Dashboard for HR / Manager / Employee

PM Chat Bot

Training & Development

LMS with Learner Portal
Blended Learning
Video Conferencing
Course Management
Course Feedback

Development Dashboard for HR / Manager / Employee

Development Chat Bot

Exit Management

Exit form
Settlement approvals
HR Task List

Survey Management

Exit Management Chat Bot
To enable our clients, we follow a 5 step methodology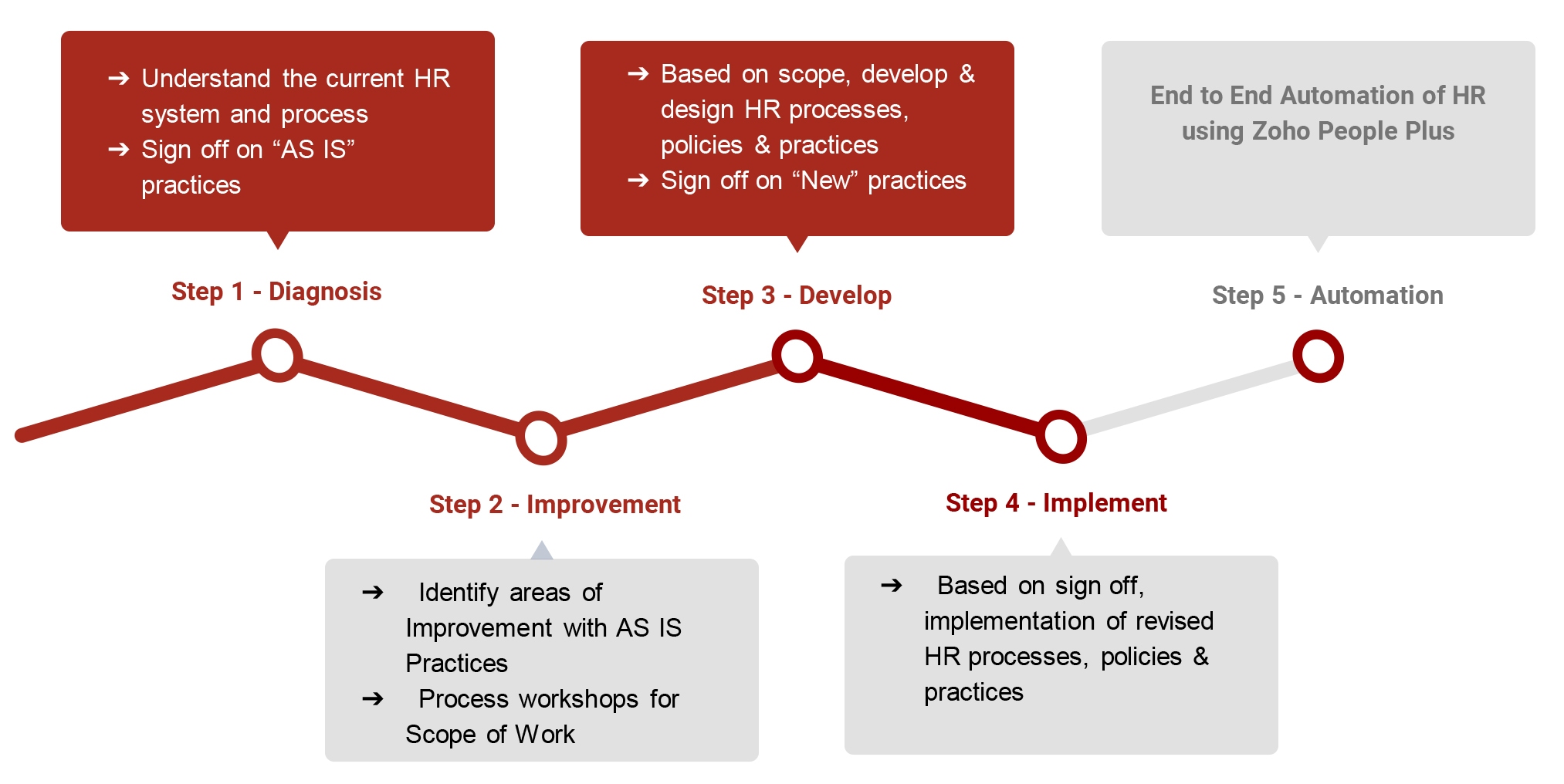 And will be lead by
Dr.N Krishnan
22+ years of experience in various industries like Infrastructure, IT, Consulting, Manufacturing and Engineering in multiple locations across India and abroad. Worked in leadership position in companies like TVSE, WIPRO DELL and GMR.
Expertise in Strategic HR, Design Thinking, Performance Management, Talent Management, Leadership and Organization Development.
Expertise in applying Design Thinking in creative problem solving, project management, account management and consultative selling, customer service engagement.
Expertise as a Family Business Advisor - Have consulted multiple family business across India
Nitin Rajendran
15+ years of experience in Process Excellence, Human Resource, Information System and Organization Development
Expertise in Strategic HR, Design Thinking, Performance Management, Talent Management, Leadership and Organization Development.
An Engineering graduate with an executive program in International Business from Indian Institute of Management, Calcutta.
Certified Business Excellence Assessor & Technology of Participation Facilitator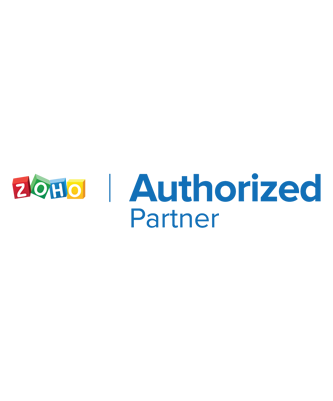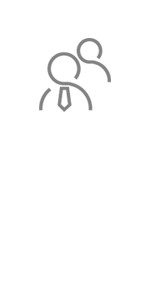 An educational program developed to provide business families with a better understanding of fundamental and contemporary concepts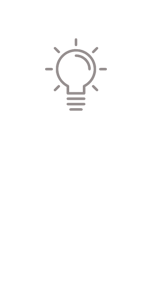 As a tradition, we insist on working in a partnership mode with clients, in a spirit of co-creation. We do not accept assignments.